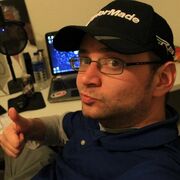 Thomas Gidlow is Danz brother who, just like him, has a love for movies.
He and Danz set up a movie podcast called "The Gidlow Movie Show" which currently has 8 episodes on Danz channel. The show is currently on hiatus. The first episode aired on the January 21st, 2013. The most current episode aired on the March 1st, 2014.
Ad blocker interference detected!
Wikia is a free-to-use site that makes money from advertising. We have a modified experience for viewers using ad blockers

Wikia is not accessible if you've made further modifications. Remove the custom ad blocker rule(s) and the page will load as expected.