Welcome to the The Creature Wiki
The wiki dedicated to the Creatures that anyone can edit. Please check out our policies and edit help pages!
485 articles since creation on June 2011
Notice: Until further notice, the Creatures' pages are locked to new and unregistered users due to heavy griefing.
Disclaimer: We are NOT the Creatures and are not affiliated with them, we are a group of fans running a wiki dedicated to them.

The Creatures
Being a fan of the Creatures, how old are you?
Featured article
James "Nova" Wilson, Jr. is a Creature, mainly known for his rather inappropriate gags, according to him, "being a jerk," and for raging. He has, however, shown softer sides. He plays various games with almost every other Creature. Nova also has a second channel which is currently being used for specific games,- more...
Featured video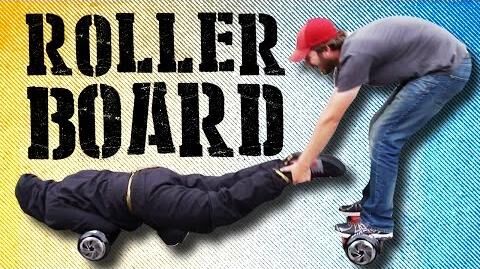 Quote of the Week
"I don't remember any dreams that I remember." -Kootra
Links
News
All news will be posted on this page: News.
February 1st, Creatures moving to the Creature House!
Happy New Year's Eve or Day! :D
Merry Christmas or if not have a great day!
Important Pages
Please make sure to visit each of these before you begin editing!
To contact us, email us at the thecreaturewiki@gmail.com