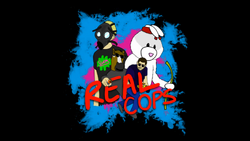 The Creature Store is an online store that sells Creature brand t-shirts. The site was "unveiled" through this video on the Creature Hub YouTube channel and through the Creature's tweets via Twitter. Future merchandise includes Creature Carl plushies.
Merchandise
Edit
Shirts/Hoodies
Edit
Creature Carl & Creatures T-Shirt
The Creatures T-Shirt
The Band of Creatures T-Shirt
Water Cooler Gang T-Shirt
R.I.P. Red Velvet T-Shirt
Team Carl T-Shirt
Team Coby T-Shirt
Commando Carl T-Shirt
TR4PVILLE T-Shirt
Gary the Indiana Snowman T-Shirt
U ____? T-Shirt
Profit Lemon T-Shirt
Real Cops T-Shirt
_________ Is My Favorite Creature

Seven versions, one for each Creature plus Water Bottle.
Also UK version with "favourite".

Marshal T-Shirt
RIPWendy T-Shirt
Treezus T-Shirt
Pallet Man design
1InAMil Design
After hours design
Non-clothing items
Edit
Ad blocker interference detected!
Wikia is a free-to-use site that makes money from advertising. We have a modified experience for viewers using ad blockers

Wikia is not accessible if you've made further modifications. Remove the custom ad blocker rule(s) and the page will load as expected.