Snowflake is Monica's Lionhead Bunny rabbit. Snowflake was first announced to the public on Monica's twitter, and was later introduced on Kootra's video titled "Meet Snowflake (Blue Eyes White Bunny)"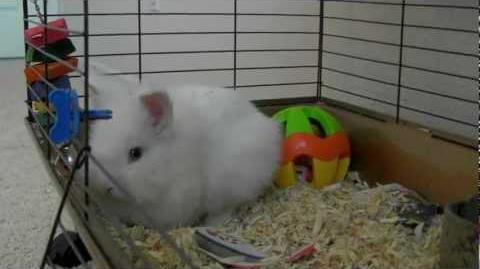 Snowflake (Blue Eyes White Bunny)". Kootra describes Snowflake as "ridiculously fluffy" and when Kootra and Monica got him he was already litter-trained which is a pretty good thing since it's hard to litter-train bunnies.
Trivia
Even though Snowflake is a show rabbit Kootra says that it's unlikely that they will be doing anything like that with him.
He's usually pretty "bouncy" but as Kootra states a few times in his video he was unusually shy that time.
Apparently Snowflake is the one making noises in the background whenever Kootra is recording at home.
He has got a show bunny tattoo on his left ear.
Kootra and Monica bought him because he was the fluffiest bunny.
It is currently unknown if Snowflake lives with Kootra or Monica since their divorce.
Ad blocker interference detected!
Wikia is a free-to-use site that makes money from advertising. We have a modified experience for viewers using ad blockers

Wikia is not accessible if you've made further modifications. Remove the custom ad blocker rule(s) and the page will load as expected.