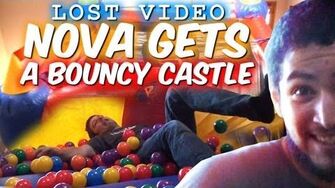 Lost Videos
are a series of videos uploaded to The Creature Hub YouTube channel months or even years after their original filming. These videos were most likely going to be uploaded, but were eventually decided not to be or forgotten about and didn't resurface until its upload date.
The Space Needle video was uploaded because Dan remembered they still had all the footage, while they were talking about James' fear of heights live on Creature Talk. 

Ad blocker interference detected!
Wikia is a free-to-use site that makes money from advertising. We have a modified experience for viewers using ad blockers

Wikia is not accessible if you've made further modifications. Remove the custom ad blocker rule(s) and the page will load as expected.