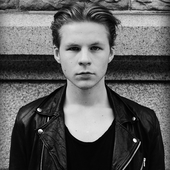 Hellberg is a musican and a good friend of the Creatures.
It is unknown how the Creatures first met Hellberg, but it is possibly because he produced Sly and Pbat's track Take a Stand. He has been noted to play in streams with the Creatures, be in the chat on Creature Talk, and even being a caller on Creature Talk on one occasion. He has also played Payday 2 with Nova, Dan, and Kootra. He has composed several of the musical pieces heard in Creature content today, most notably the Creature Talk theme.
Ad blocker interference detected!
Wikia is a free-to-use site that makes money from advertising. We have a modified experience for viewers using ad blockers

Wikia is not accessible if you've made further modifications. Remove the custom ad blocker rule(s) and the page will load as expected.