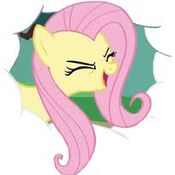 Cynthia (Also known as Cynthiaa or Cynthiaraa) is a community member and friend of the Creatures, she is known to be Immortal's wife in Minecraft Marriage. She has also had a convisation with Sp00n in Minecraft Creature Server videos. She was the target of one of Sp00n's "are you a girl?" interrogations.
It has been joked that Sp00n is dating Cynthia. Then in Minecraft he went into their house to find another bed and said the relationship was over. Cynthia is also a really great dancer. Nova once said on his Twitter that Cynthia was visiting him IRL, he claimed it was a 'date'. Cynthia was ImmortalHD's wife in the ongoing series, Minecraft Marriage. While being on Minecraft Marriage she dressed as a pikachu, then later ´evolved` into Raichu.
Sp00n's first conversation with Cynthia:
Sp00n: Are You A Girl?
Cynthia: Yeah, Why?
Sp00n: Sup
Cynthia: Haha love your vids Sp00n
Sp00n: I love your vids.
---A LITTLE BIT LATER---
Sp00n: Hey gurl
Sp00n: Baked you a cake
Cynthia: Thanks :)
Sp00n: Love you <3